Careers
Golden Years is always looking for hardworking and talented individuals that love seniors. We value skills and experience, but put an even higher premium on integrity, dependability, teamwork, and a willingness to serve. As a part of the Golden Years team, you'll enjoy the benefits of working for a family oriented company, while truly making a difference in the lives of our residents and their families.
We are aware that our greatest asset is a loyal and dedicated employee. Accordingly we strive to provide the best possible working conditions, equitable treatment, and equal opportunity for all employees. We offer competitive pay and benefit programs including health and dental insurance, life insurance, 401(k) retirement plan, paid time off, holiday pay, tuition reimbursement, in-service training, uniform allowance, and more.
If you're interested in serving with us, please browse the open positions and either apply online or stop in to drop off your resume and fill out an application. If you would like to print an application prior to coming in, a printable application is also available below.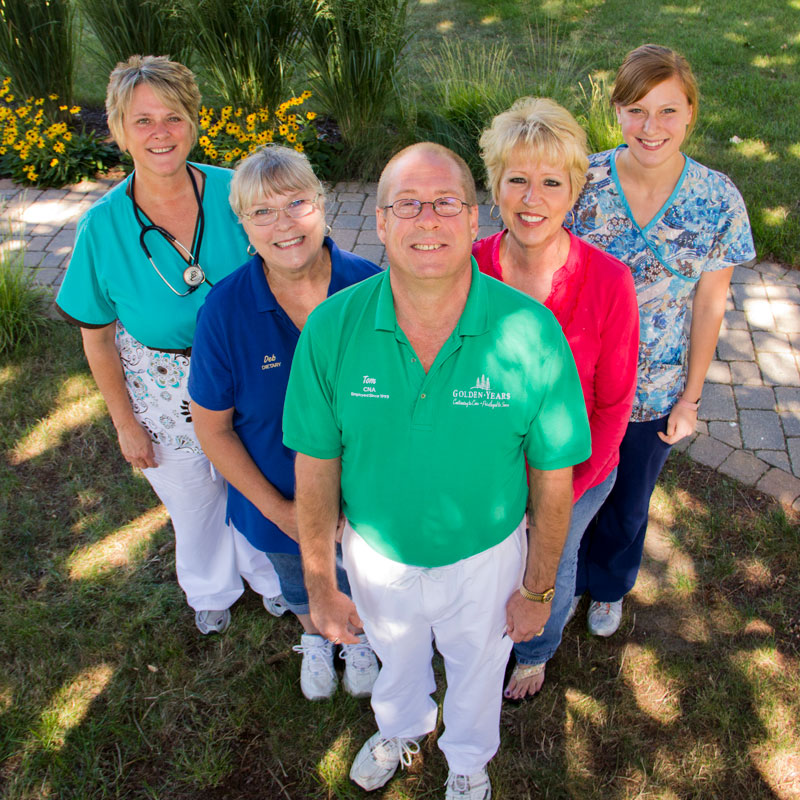 Assisted Living CNA - Full Time
Full Time PM shift position in our CBRF assisted living. Eligible for full benefits (insurance, paid time off, 401(k) etc…)
Wisconsin CNA license preferred
CBRF certificates a plus, but not required
Pool and Casual positions also available
Stop in Monday-Friday to complete an application or print one here or apply online..