Independent senior living with dynamic amenities and the reassurance of supportive care.


A Wisconsin-licensed Community Based Residential Facility (CBRF) providing personalized care.


Golden Years Health Care Center provides Medicare certified skilled nursing care for seniors.
Walworth, Wisconsin
Offering a full continuum of care. The Retirement Village for independent senior living, Assisted Living with personalized care, and the Health Care Center with Medicare certified skilled nursing.
Lake Geneva, Wisconsin – Now Open!
Golden Years is excited to announce our second campus in Lake Geneva, beginning with a 30-bed skilled nursing and rehabilitation facility.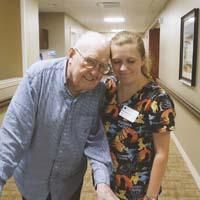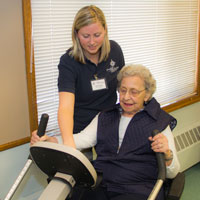 "It's such a warm, homey, friendly place. Everyone knows all the residents by name."
Peggy
"I have never known such care, devotion, and attention to every detail. You went the extra 100 miles. We can never thank you enough. You are the best!"
Laura
Golden Years Videos

Check out some Golden Years of Walworth commercials. We hope they bring a smile to your face, and that you enjoy watching them as much as we enjoy making them!
Golden Years of Walworth
270 Ridge Rd.
Walworth, WI 53184
Golden Years of Lake Geneva
(Opening in 2018)
611 Harmony Drive
Lake Geneva, WI 53147